Robotic Colorectal Surgery at Houston Colon and Rectal Surgery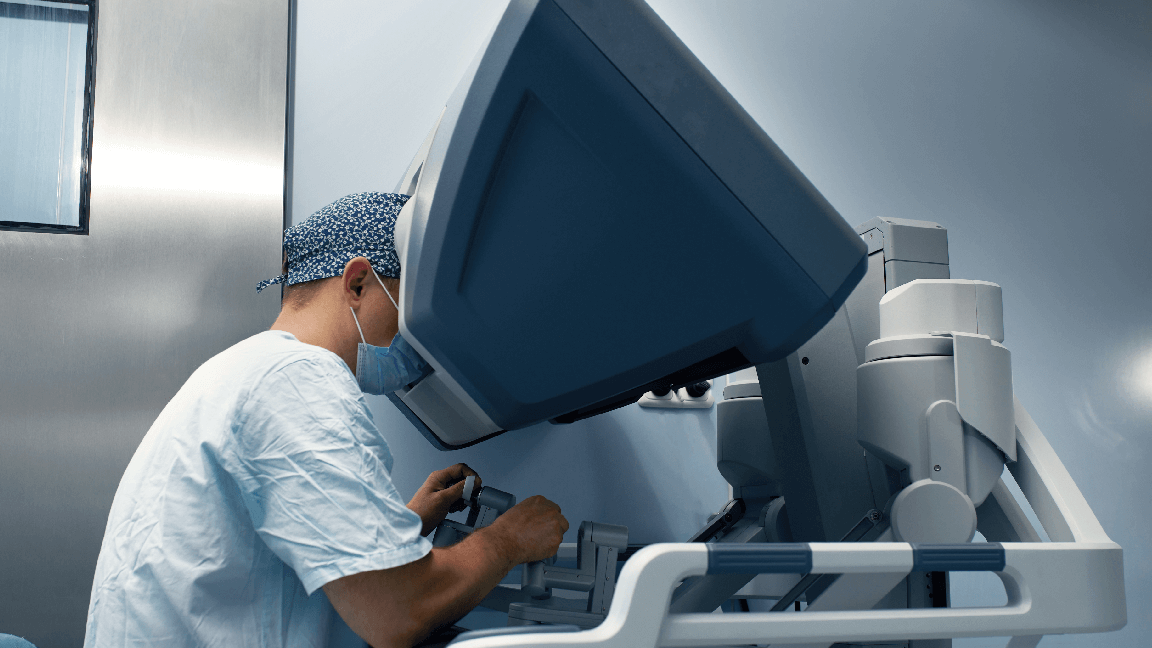 If you're in need of colorectal surgery, you want the best possible outcome with minimal discomfort and a quick recovery. That's why robotic colorectal surgery is becoming an increasingly popular option for many patients. At Colon Surgeon Houston, we offer state-of-the-art robotic colorectal surgery, performed by our highly skilled and experienced surgeons.
Robotic colorectal surgery offers several advantages over traditional open surgery. For one, the robotic system allows for more precise and controlled movements, leading to better outcomes and fewer complications. Additionally, the minimally invasive nature of robotic surgery means smaller incisions, less blood loss, and a faster recovery time. Patients typically experience less pain and require fewer pain medications, allowing them to get back to their daily activities sooner.
At Colon Surgeon Houston, we utilize the da Vinci surgical system, a state-of-the-art technology that allows our surgeons to perform complex procedures with incredible precision and control. With the da Vinci system, our surgeons can perform a wide range of colorectal procedures, from colon resections to rectal prolapse repairs, with fewer complications and a faster recovery time.
If you're considering robotic colorectal surgery, it's important to choose a practice with experienced surgeons who specialize in the latest technology. At Colon Surgeon Houston, we are committed to providing our patients with the highest level of care and expertise, utilizing the latest advancements in robotic surgery to ensure the best possible outcomes.
To learn more about robotic colorectal surgery and the da Vinci surgical system, visit our website at colonsurgeonhouston.com. Our site offers detailed information on our practice, providers, and services, as well as patient testimonials and educational resources. Contact us today to schedule a consultation with one of our experienced colorectal surgeons and take the first step towards optimal colorectal health.