When it Comes to the Treatment of Hemorrhoids, We Literally Wrote the Book!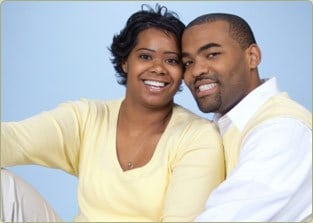 Dr. Khawaja Azimuddin FASCRS is the co-author of the second edition of the textbook "Surgical Treatment of Hemorrhoids". Along with Drs. I.T. Khubchandani and N. Ponessa from the Penn State University, Pennsylvania, Dr. K. Azimuddin is the co-editor of the textbook "Surgical Treatment of Hemorrhoids". This book is printed by Springer, UK in 2009.
Doctors all over the world use this book as a reference guide when treating hemorrhoids. Now the doctor who taught physicians all over the world about treatment of hemorrhoids is available here in Houston for treatment of your problems!
The Hemorrhoid Center - A program of NW Colon & Rectal Surgery P.A.
The Hemorrhoid Center ® ; A Program of Northwest Colon & Rectal Surgery P.A. offers State of the Art treatment for hemorrhoids and other ailments of the anus and rectum.
We understand that millions of Americans suffer from "hemorrhoid" symptoms and desperately seek relief from over the counter "hemorrhoid creams and ointments". Quite often these remedies fail and patients suffer agonizing pain, worrisome bleeding and tremendous anxiety, making life unbearable. That is why we have established The Hemorrhoid Center? to provide immediate and effective care to our patients.
Hemorrhoids are often confused with other anal-rectal conditions such as Fissures, Fistula, Warts, Incontinence, Prolapse or even Cancer. All these conditions cause similar symptoms such as bleeding, rectal pain, itching, moisture and swelling.
Often patients ignore their symptoms for months, sometimes with dangerous consequences. Throughout the years I have seen many patients who were diagnosed and even treated with "hemorrhoids" only to find out too late that their bleeding or pain actually came from cancer rather than hemorrhoids!. For some of these unfortunate patients the diagnosis only came too late and salvation was not possible. Therefore before any over the counter remedies are started, it is essential to confirm the diagnosis of hemorrhoids and to rule out other sources of anorectal symptoms.
---
What We Have To Offer
Immediate access to care
We understand that patients suffer physically and mentally from pain full anorectal disorders. That is why we strive to provide immediate appointments to patients. In most cases patients can be seen within 24 hours if not earlier. We believe in completing today's work today!
Complete and thorough evaluation of the lower gastrointestinal tract
Not all rectal problems are hemorrhoids. A variety of anal-rectal conditions can present with the same symptoms as hemorrhoids. That is why you need a Board Certified Colon & Rectal surgeon who can diagnose and treat all these diseases. In some cases your colorectal surgeon may decide that you need a full examination of your lower gastrointestinal tract with a colonoscope.
Rapid Relief of symptoms
There are a number of treatment options for hemorrhoids. We specialize in all these options and do not advertise one treatment over another. A single treatment option does not fit all. You need to be evaluated by our physician to see which treatment option best suits your needs. In other words the treatment will be tailored to ?your hemorrhoids!?
Both surgical and non surgical treatments of hemorrhoids
We offer both surgical and non surgical treatments of hemorrhoids. In most cases hemorrhoids can be treated without surgery and by office based procedures. The fact is that very few patients with hemorrhoids require an operation! Even if surgery is required we can guarantee a relatively pain free and rapid recovery in most cases.
---

Hear what patients have to say:

"It was the best hemorrhoid surgery I ever had!"--- Frank S, Tomball T.
"I had the problem for close to 10 years and it just kept getting worse. I heard so many horror stories about surgery though, that I was scared to go through with it. I was happy Dr. Azimuddin had another less pain full choice for me." Judith T, Humble TX.
"While my contact with medical professionals has been very sparse throughout my life, I must report that your professionalism, bedside manner, and overall care of my situation was outstanding. I am pleased that my recent colonoscopy and banding procedure was successful." Mark E, Spring TX.
"Dr. Azi, You have exceeded all expectations I had for your care for me. You are truly a gifted and unique special doctor. Your professionalism, kindness, courtesy, politeness and gentle bedside manner are priceless qualities in your profession." Evelyn, Tomball TX
"Your ability to do what you do and do it well, exceptionally well is a special gift." Rose L, Hacienda Heights, CA.
---
Take this information with you!
PRINT AS PDF
Questions?
Get in touch.