Treating Rectal Cancer Stage IV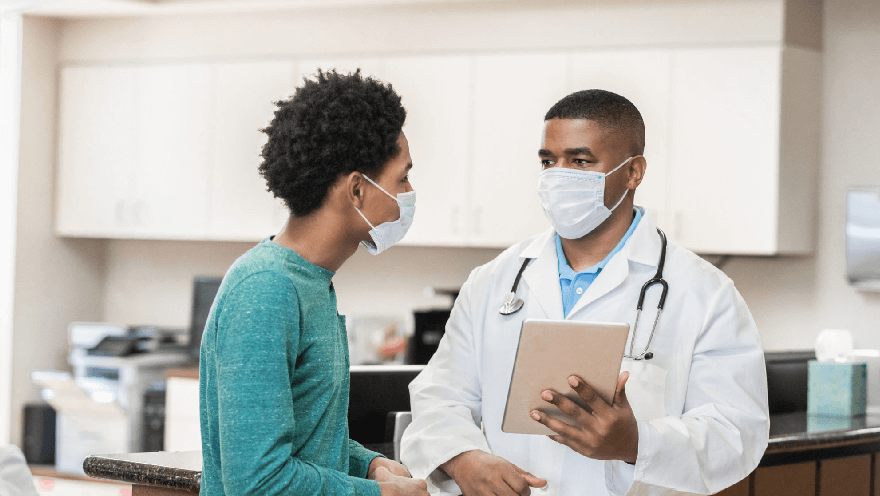 Treating stage IV rectal cancer can be difficult but there is still hope
Stage IV rectal cancers have spread to distant organs and tissues such as the liver or lungs. Treatment options for stage IV cancer depend to some extent on how widespread the cancer is. Overall, the prognosis for these cancers is not very good and your oncologist may be able to give you an idea of your overall chances of survival.
If there's a chance that all of the cancer can be removed (for example, there are only a few tumors in the liver or lungs), the most common treatment options include:
Surgery to remove the rectal cancer and distant cancer, followed by chemo (and/or radiation therapy in some cases)
Chemo, followed by surgery to remove the rectal cancer and distant cancer, usually followed by chemo and radiation therapy (chemoradiation)
Chemo, followed by chemoradiation, followed by surgery to remove the rectal cancer and distant cancer. This might be followed by more chemotherapy.
Chemoradiation, followed by surgery to remove the rectal cancer and distant cancer. This might be followed by chemotherapy.
These approaches may help you live longer. Surgery to remove the rectal cancer would usually be a low anterior resection (LAR), proctectomy with colo-anal anastomosis, or abdominoperineal resection (APR), depending on where it's located.
If the only site of cancer spread is the liver, you might be treated with chemo that's put right into the artery leading to the liver (hepatic artery infusion). This may shrink the cancers in the liver better than if the chemo is given into a vein (IV) or by mouth.
If the cancer is more widespread and can't be removed completely by surgery, treatment options depend on whether the cancer is causing a blockage of the intestine. If it is, surgery might be needed right away to remove the blockage or stop the bleeding.
If there is no blockage, perforation or active bleeding, then surgery is futile and the cancer will likely be treated with chemo and/or targeted therapy drugs (without surgery). Some of the options include:
FOLFOX: leucovorin, 5-FU, and oxaliplatin (Eloxatin)
FOLFIRI: leucovorin, 5-FU, and irinotecan (Camptosar)
CAPEOX or CAPOX: capecitabine (Xeloda) and oxaliplatin
FOLFOXIRI: leucovorin, 5-FU, oxaliplatin, and irinotecan
Recently we are using drugs that target VEGF (bevacizumab [Avastin], ziv-aflibercept [Zaltrap], or ramucirumab [Cyramza]), or a drug that targets EGFR (cetuximab [Erbitux] or panitumumab [Vectibix]) with better results. The choice of drugs or drug combinations depends on several factors, including any previous treatments, your overall health, and how well you can tolerate treatment.
If chemo shrinks the cancer, in some cases it may be possible to consider surgery to try to remove all of the cancer at this point. Chemo may then be given again after surgery.
If the cancer doesn't shrink, a different drug combination may be tried. For people with certain gene changes in their cancer cells, another option after initial chemotherapy might be treatment with an immunotherapy drug such as pembrolizumab (Keytruda) or nivolumab (Opdivo).
For cancers that don't shrink with chemo and widespread cancers that are causing symptoms, treatment is done to relieve symptoms and avoid long-term problems such as bleeding or blockage of the intestines. Treatments may include one or more of these:
Removing the rectal cancer with surgery
Surgery to create a colostomy and bypass the rectal cancer (a diverting colostomy)
Using a special laser to destroy the cancer within the rectum
Placing a stent (hollow metal tube) within the rectum to keep it open; this does not require surgery
Chemoradiation therapy
Chemo alone
If the cancer in the liver can't be removed by surgery because they are too big or there are too many of them, it may be possible to destroy them (partially or completely) with ablation or embolization.
Khawaja Azimuddin M.D. & Tal Raphaeli M.D. & Jean Knapps M.D.
1125 Cypress Station Dr, Suite G, Houston TX 77090
Tel: 281-583 1300 Fax: 281-583 1303
Houston Colon & Rectal surgery PA
The Hemorrhoid Center